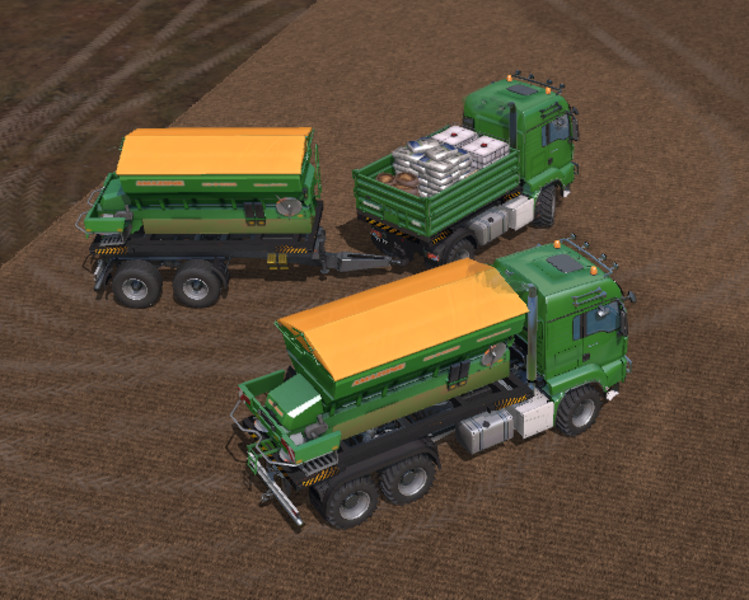 Here I have the pack No.4 for setting frame. This time it's the Pack AR fertilizers and spraying to 5.4 m setting frame.
Included
-Fliegl Slurry spreader ARflieglVFW20000 working width of 15 m, capacity 20000
-Kotte Slurry feeder capacity 25000
-amazoneUF1801 fertilizer syringe, working width 24 m, capacity 20000
New is the:
– Manure Spreaders Amazone ZGB8200-10 to 5.4 m setting frame
Working width 42 m with a correspondingly higher consumption. Capacity 10800 l,
New devices added schemas.