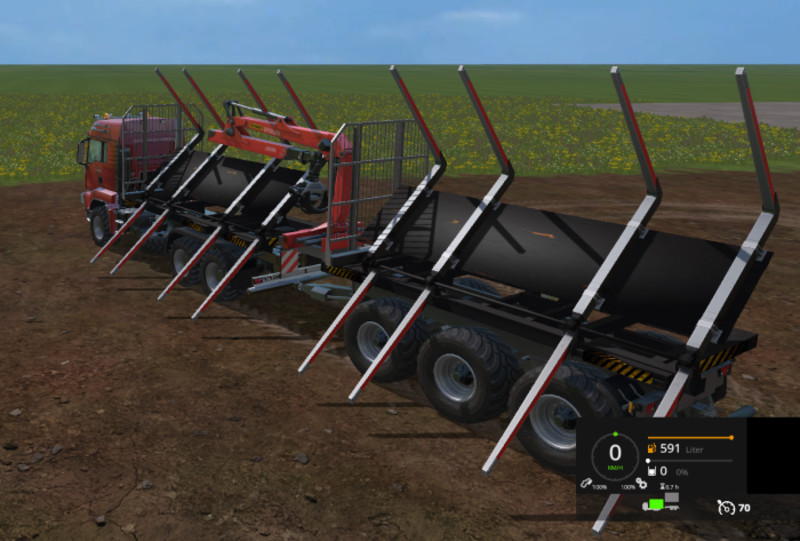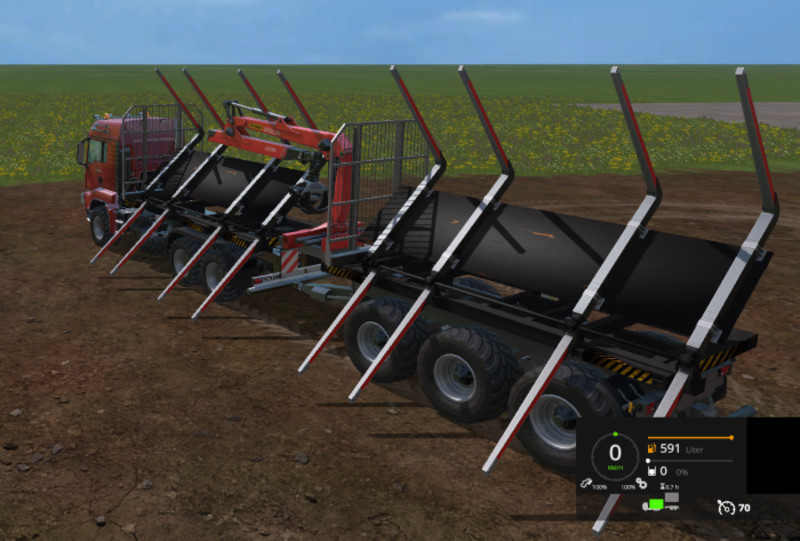 Here I have two setting frame 5.4 m for the forest.
the previous setting frame Timber 5.4 m
the setting frame with timber crane. 5.4 m
The crane comes from Stepa trailer and is also controlled so. So change your car then you get Zumar Timber with crane. He does not have extra supports. he is stabilized by the supports of the setting frame. For this Press x. The first aml have to press zwieimal. Retraction of the supports also on x. The supports are still automatically hide or collapsed during the uncoupling of the frame. Communicates with the supports very stable even at maximum lateral projection while under load. For 5 m tribes.
Version 1.3
Der AR mit Kran und der normale AR können jetzt die Bäume nach links abkippen. Mit Taste x abkippen. Beim AR mit Kran werden die Stützen mit Taste KP 7 ausgeklappt.
Credits:
Original by Giants
Absetzrahmen by Gnescher
Umbau by Gnescher