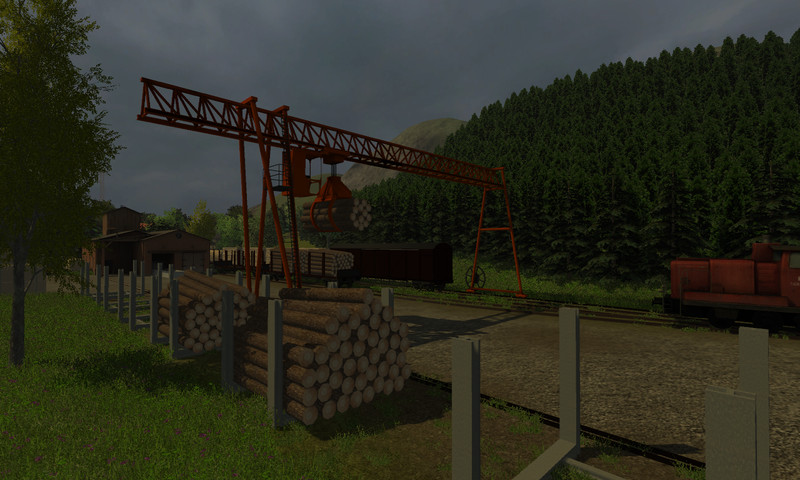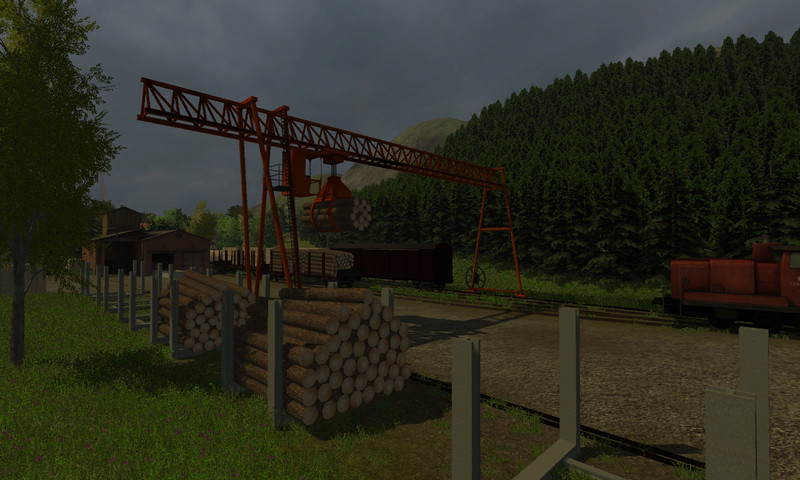 Here I have for you a bridge crane with timber grab.
I had the model built myself already for LS 13 in order to the sawmill to make the area a bit nicer.
Now I want to share this possibility also for LS15 with you.
The crane must be installed with the GE, the rails are Scalierbar, so that you can model adapted to its circumstances. In addition, there is the possibility of the crane to move on the rails, as well as the trolley and the forceps are free to Positzionieren.
Now you can see the model perfeckt install to your favor.
It is a purely decorative object !! Unfortunately no function !!!
Wishes so much fun !!