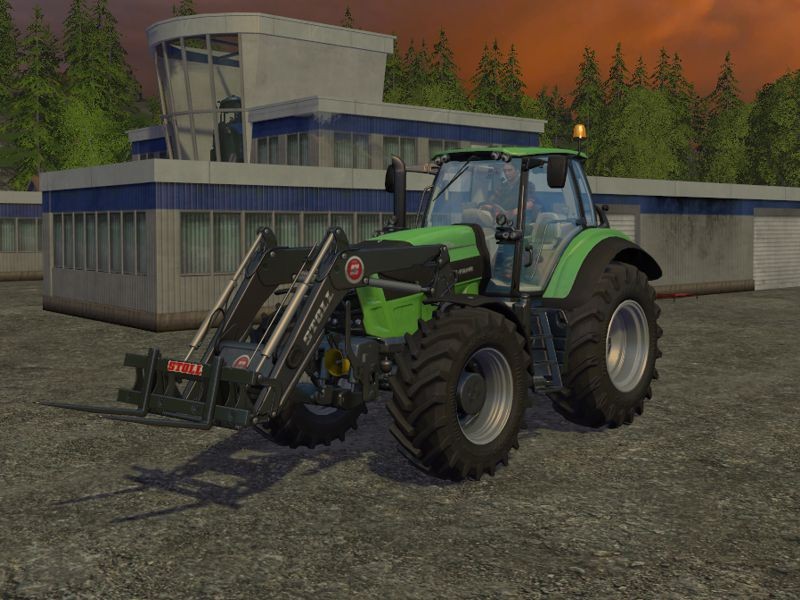 I have the Deutz Fahr 7250 donated a reasonably optimized Frontladerkonsole. The loader is reasonably convenient to install and deep enough to accommodate pallets without problems.
The tractor is otherwise hundred percent the Origiginalmodell from the game. this means:
– Reflections / glare
– Pollution
– Other features of the LS15
are still present.
Also, tune the gameplay elements, such as price and fuel consumption, so it fits well into the game.
The performance values ??and other parameters correspond to the version 1.2 of Farming Simulator.
The version in pink is effectively a test work. I am trying to textures. The version is optional and sold separately for interested.
Have fun.