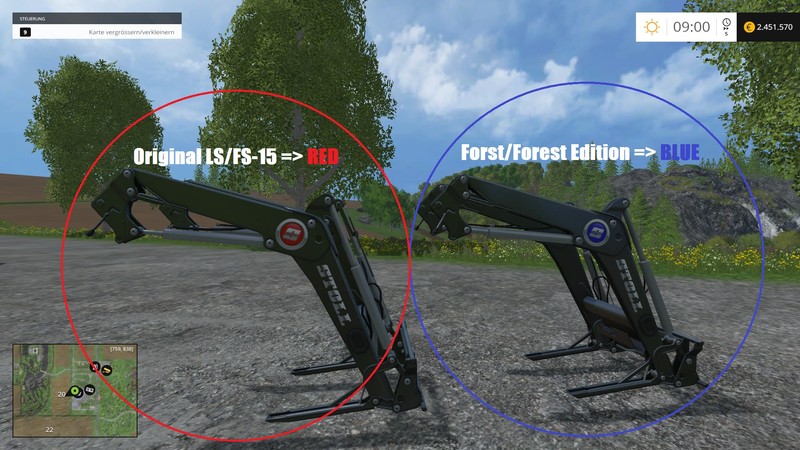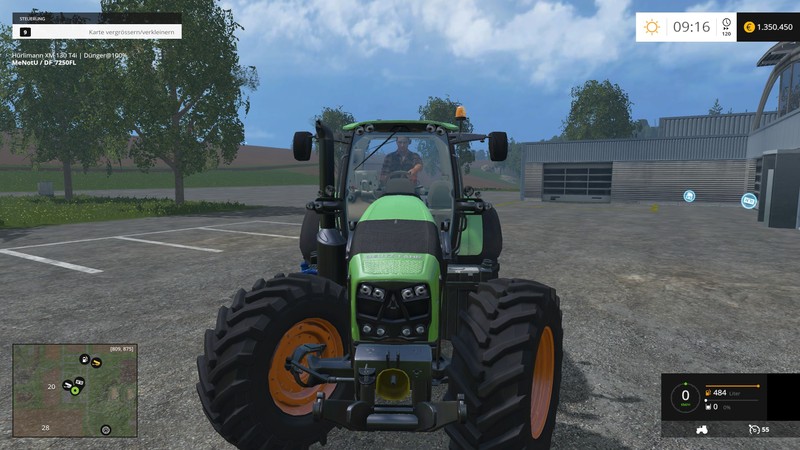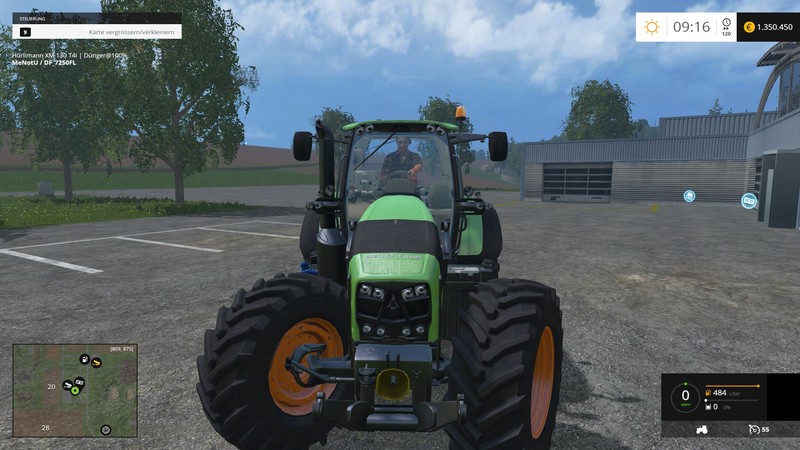 Deutz Fahr 7250FL V 2.2 Frontlader Tractor
Basic DF7250
Weight: 14t
Topspeed: It's a bit slower as the original max. (55kph)/(34mph)
Engnine: About 290HP at 2800RMP
Can use original FS15 front loader.
A bit stronger engine brake.
Removed front fender.
Custom color for Tires because multiplayer.
Price: 264200
A Day: 234
Log: Singleplayer clean.
Server: Same warnings as some original vehicle's, like: Wheel Loader or T6 and so on. To fix it contact pls. contact the Publisher.
Version 2.2 Frontlader
Es wurde der Original-STOLL Frontlader Editiert und an das Fahrzeug angepasst damit es nun einfacher ist den FL an den Attacher anzubauen. Dieser ist nun im Download enthalten. Der Frontlader hat gegenüber dem Original BLAUE statt ROTE Aufkleber! Ein Fehler der mit DriveControl auftreten konnte wurde behoben! Das Fahrzeug ließ sich nicht abstellen.
Credits:
Urheber: Ist der Publischer der Software und kein Moder.
Original aus FS15 7250 Umbau zwecks Forst / Frontlader etc.
Moder: MeNotU (der Name sollte unmissverständlich sein, oder?)