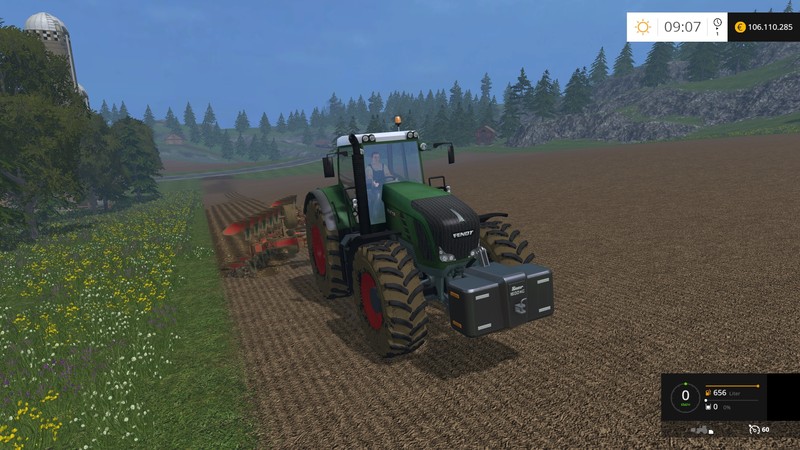 Fendt 936 Vario:
This large powerful tractor
fulfills the highest demands.
Transmission:
Type: Vario (continuously variable transmission) Cruise control: activate with key 3 1 = slower cruise control, cruise control 2 = faster maximum speed: 60 km / h Engine: Manufacturer: Deutz Cylinder: 6 Max power:. 265 kW / 360 hp This engine is very economical and efficient. integrated: VarioTronic Board Computer The tractors have so: Gloss effects effects Reflection Mirror effects new gear Price: 217000
Functions:
Horn
PTO animated
animated drawbar, power cylinder
and top link
rear work light
flashing beacon
light Brake
Indicator
expandable wheel weights
real mirror
Recommended weights for use:
The 100 Kg weight is a dump truck with 2 axles for light devices: such as.
The mean weight of 1000 kg front weight ranges for tipper with 2-3 axes. The 1600 Kg weight is Suitable eg for the Jenz wood chippers as well as for large Sattelpflüge. !!! The mod May not be modified and re-released !!! Private !!! change without publication are welcome !!!