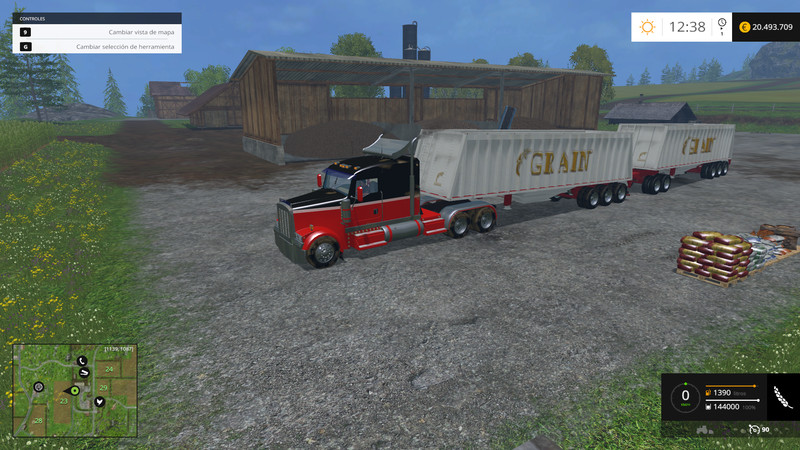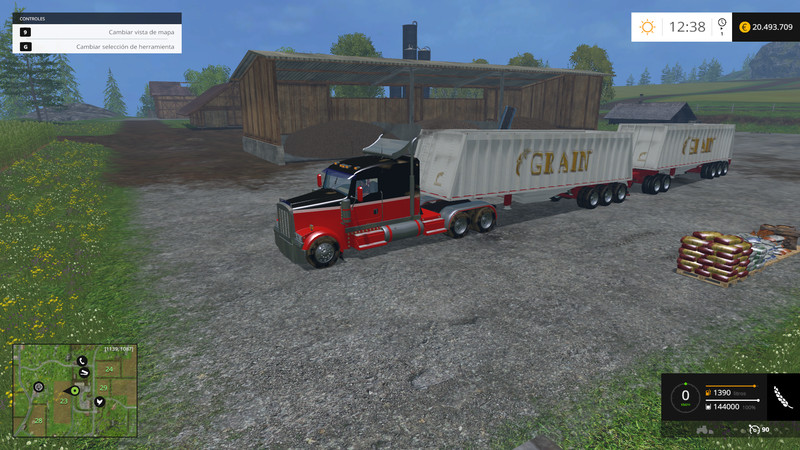 Descripcion:
Hello friends.
We present a grain transport trailer.
Not a real model. A fiction.
Package includes trailer and dolly.
Capacity: 72,000 kg
Price: € 35,000
Daily cost: 50 €
Carrier: wheat, barley, rape and corn.
Dolly.
Price: 5000 €
Daily cost: 5 €
Compatible with the trailer, it is not compatible with other trailers.
Do not forget you; is a package and need to be unpacked.
By Pisty