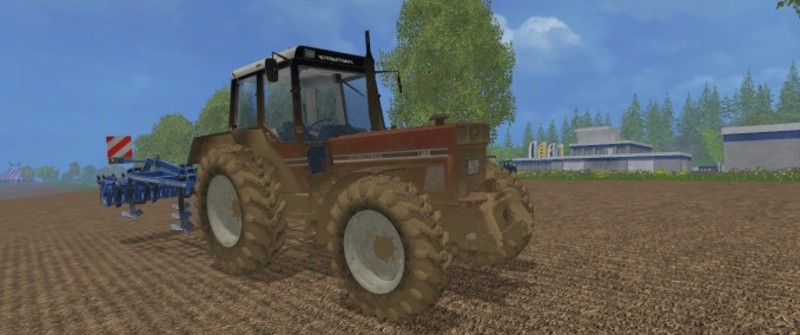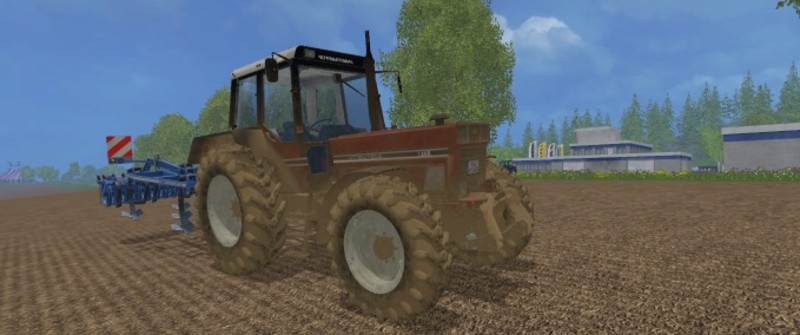 The IHC 1455 featured a 145-horsepower 6-cylinder diesel engine with direct injection and was produced from 1979 to 1990 in Neuss (GER). During this period, a total of 1,032 tractors of this type were made with all-wheel drive.
Credits:
3D Model: Cretan-Iceland
Textures: Cretan-Iceland
Sound: LudmillaPower
Copyright © by Cretan-Iceland
Special thanks to those who made possible with the preparation of their scripts only the rich features of this mod. These persons include Manuel Leithner, Model Eicher and Sven777b.
Functions:
animated exhaust flap
Left turn signal
Right indicator
Warning lights
Rotating Beacon
Work light front
Rear work light
animated speed display
animated temperature display
animated fuel gauge
Swing axle
real speed of 42 km / h (manufacturer)
Animated rear window (via IC Control)
Animated side windows (via IC Control)
Animated roof hatch (about IC Control)
Opening doors (via IC Control)
Reliable Mirror
Blinking Pendant by number in the dashboard
washable
Tire dust
Portable Heckzugmaul
Indoor Sound
To use all functions, the tractor must be selected.
About "G" you activate the individual equipment. Including the tractor.
The .Zip File Must Be Unzipped And Contains 4 Files.
IHC 1455A
IHC 1455A with front lift
The tires
The registration data for the Gearbox Mod
It is forbidden to publish this work in the same, similar or altered without the consent of the author, again.
It is forbidden to re-upload or publish this work in the same, similar or modified form again, without the permission of the copyright holder.
Zabrania si? publikowa? prace w tej samej formie podobnej lub zmodyfikowane, bez Zgody autorskich, znowu.