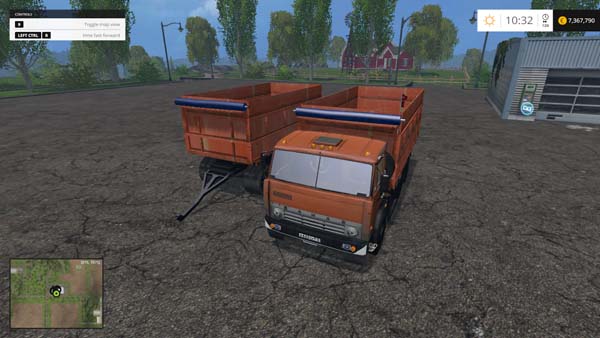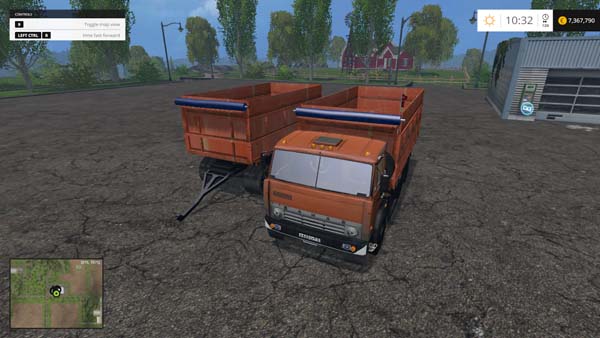 Mod KAMAZ 55143 and trailer NEFAZ 8560 tested on
Farming Simulator 2015. A truck with a maximum
a speed of 80 km/h, in the course of the movement shows the dust
and leaves traces. He opened the door (keys 7,9),
installed the spoiler and tensioned awning.
Rabaa dashboard, mirrors and lighting.
It with a trailer carrying goods to the extent of about 40 tons:
wheat, barley, canola, corn, silage, grass, potatoes,
sugar, beet, sunflower, sand, gravel, boards.
During use, you get dirty, you can wash them.
Credits:
DRONKLIM, dimaks,Lexan, T-150, KAMAZIST89.BrUISeR.
kto-totutzdes.