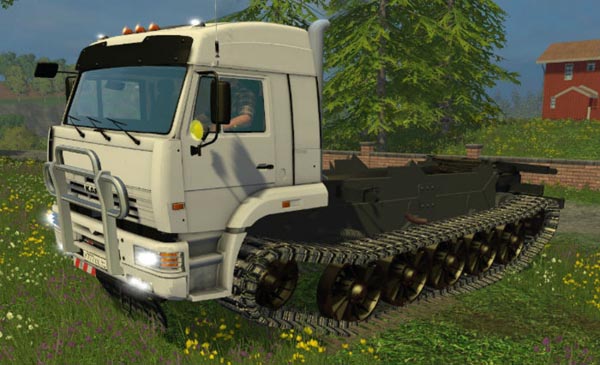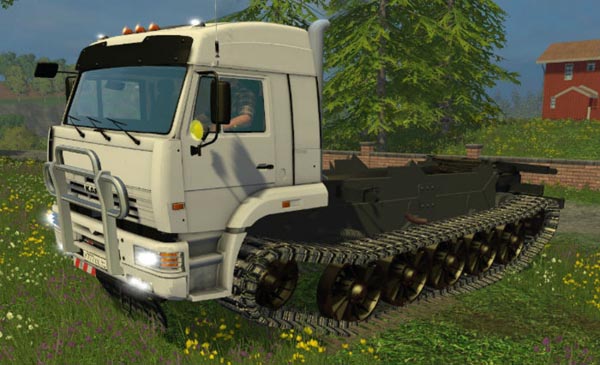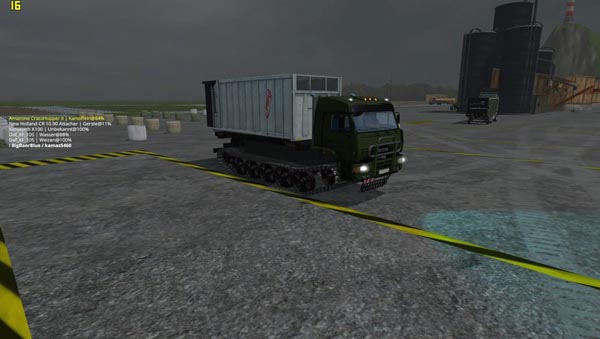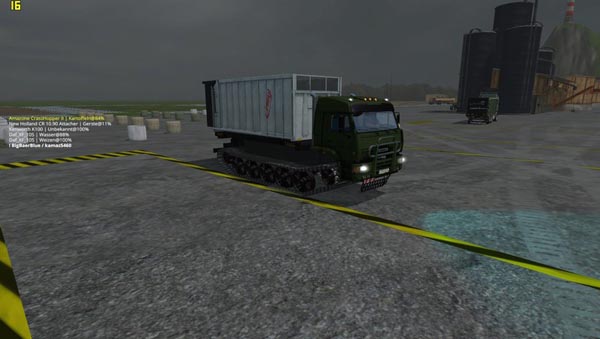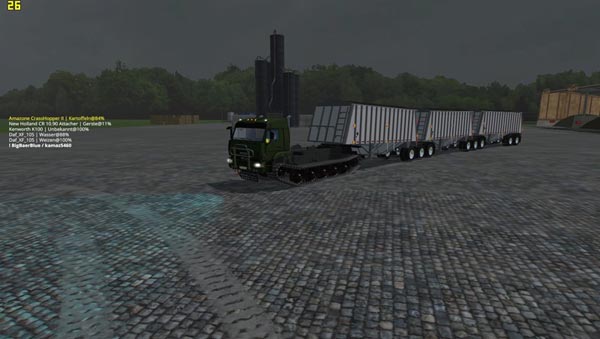 2721Here is a KamAz Tracks mod for Farming Simulator 2015 video game.
KamAz Tracks mod made for fun and if you don't want to do not upload.
You can use it as a semi truck or add a container.
Working lights and dashboard. Sound of turbo engine.
Should work with most of the container modules.
Recommended mods:
AR Container And Troughs V 1.71
Credits:
Lexan T-150 dimaks KAMAZIST89 BrUISeR.DRONKLIM ANDREI1994 Silak_68,werik,Northern_Strike Du-mont,Garmash,EDIT FS15 kto-totutzdes.