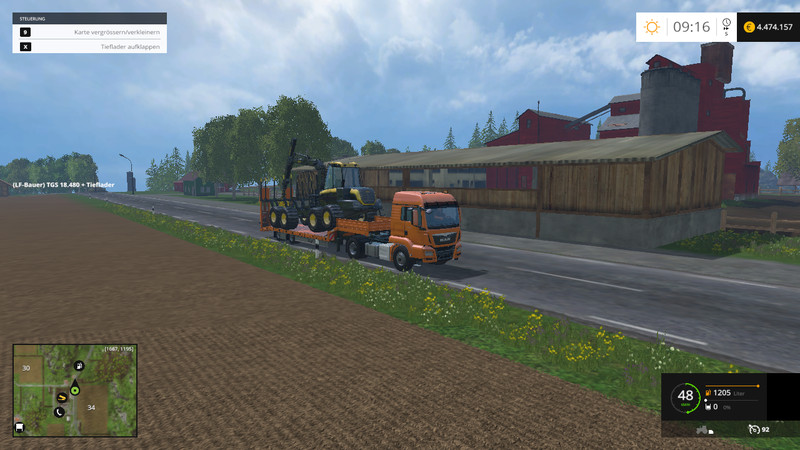 Hello LS fans,
I want to ask you something modified the MAN and the low loader for disposal.
What can he doing better now? He now runs 90 kmh
has flashing lights
The driving characteristics are completely changed, as well as the weight.
You can now reasonably take the low loader loaded on the map (not lawn).
MAN low loader and are matched for each other.
Was tested on the server 3 days, the majority found the driving behavior as well.
There is not a lot of what was done, but I was not going too, who want him take him, who can not be it.I just wanted to ask him for disposal.
Since I have the mod even from the game, he can of course be used as part of the Agricultural Simulator 2015 on and / or rebuilt Wierder published.
An appointment in the credits is not necessary. Giants who made the game and thus the rights.