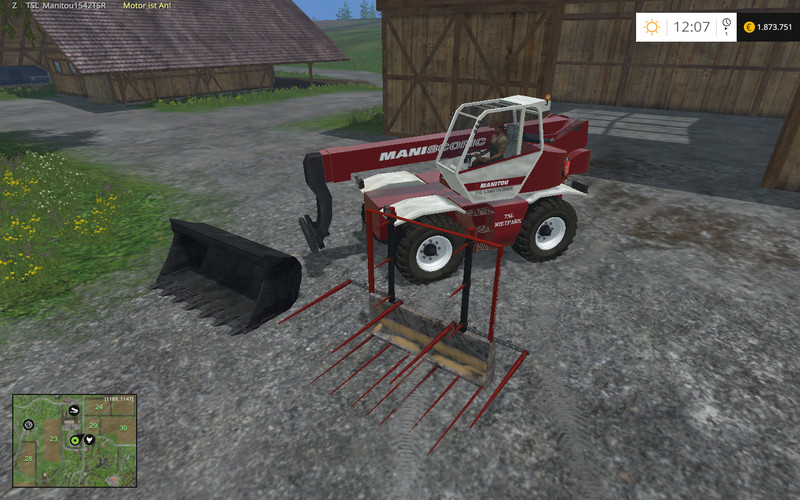 Here the Manitou1542TSR_LS15_clean
incl. multi-bucket and bale fork …
Who does not like, simply NOT upload!
Manitou 1542TRS:
* Animated
* Attacher front / rear: normal / low
* Frontladerattacher: telehandler, 2x front loader (LS13 / LS15), cutter, implement
* Work light front
* Heavy (30t)!
* … And other little things
Multi blade:
* Frontladerattacher: front loader
* Capa: 7,500
* Fruits:
rape maize barley sunflower wheat grass dryGrass chaff potato
Sugarbeet silage forage seeds manure fertilizer lime sand wood chips
Multi fork v2:
* Frontladerattacher: front loader
* Animated
* Bales attach to keystroke x
* Verbreiterbar keystroke
… Thereby fold out the spikes and push outwards.
The ball Attac Herbe Reich changes with it!
*! … Unpack it … NOT!
* Log: … clean up to 4x I10 warnings
(No idea why … everything in it)
Have fun with it … TheSecretLife
Credits:
LS09: Jaguar_driver ???
LS11: Punica ???
LS13: TSL
LS15: TSL