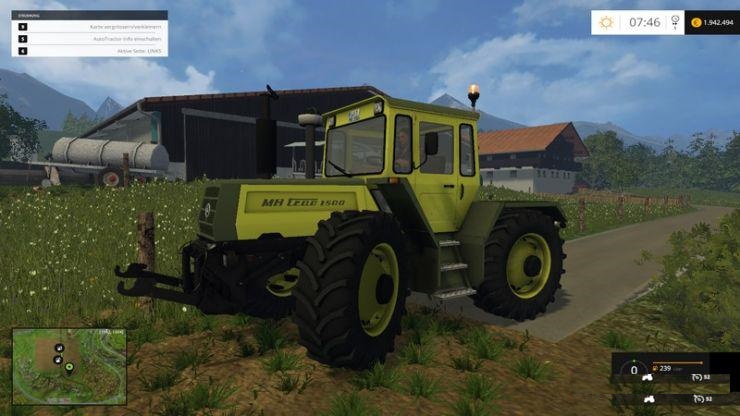 Mercedes Benz – TRACTOR 1500
Description:
Four-stroke six-cylinder in-line engine with direct injection,
Forced lubrication, overhead valves, dry air cleaner with precleaner, in-line injection pump,
Multi-hole injectors, water cooling with closed thermostat and turbocharger.
Max. Torque 530 Nm at 1500-1600 = U / min.
Fully functional beta version for LS15.
Credits:
Edit LS13: Lordtex
Edit LS15 Lordtex