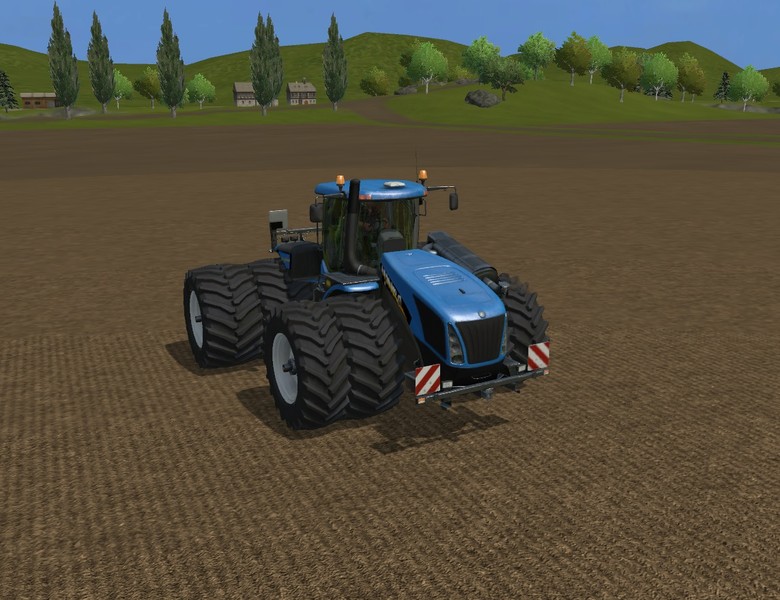 Hello Com,
have now dared even think to tinker a round me now, then there was the New Holland T 9565 Giants in the Twin Edition. To come forward away to say, this is my first mod, so criticism whether good or bad is welcome.
What was done?
It rear dual tires were fitted and slightly raised the Ps and the speed a little corner, not too much, just a few km / h.
Version 1.1
Fixed a minor error that had crept through the fire missing file.
Front dual wheels were now fitted, the driving characteristics have also been adjusted slightly.
Version 1.2
The tire width has been made slightly narrower, so that they are the same front and rear, front dual tires were also installed now.
The Ps indication in the shop has been corrected since the Twin was delivered with 800 HP so the Speed and the power curve was optimized, the Twin is now traveling 37,28 mph, the store image has been updated.
The log is clean.
Legal notice:
All Rights Reserved by Giants Software
It is generally allowed for further use in this mod Farming Simulator modify and publish in a modified form, provided that the creators are also mentioned in the credits.
Thank you!
In this sense,
LG
For more similar mods visit: