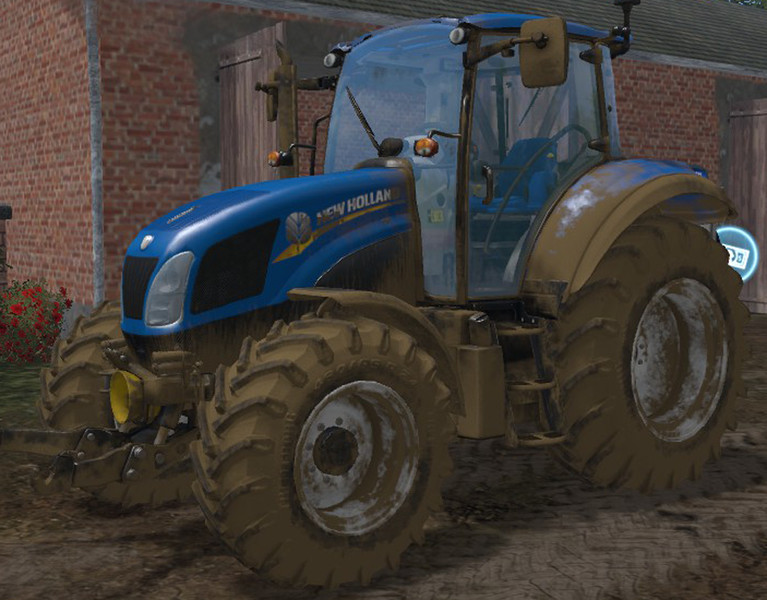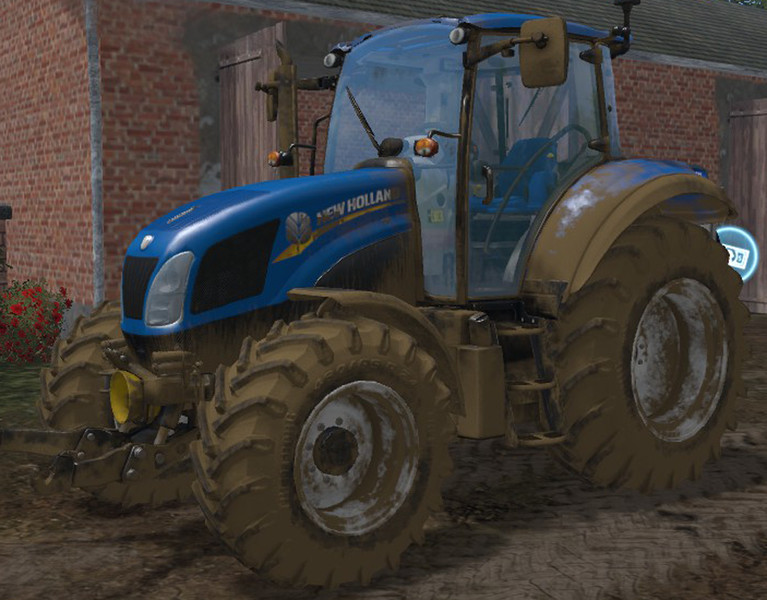 I present an(other) New Holland T5 (BETA v0.7)
This is my first mod, and I'm not good at creating textures from scratch so I've done a little modeling but mostly this is a "mix and match" project based on the New Holland T4.75 (cabin, engine block, engine hood, front axel and fenders), New Holland T6.160 (gearbox, front loader block, rear hitch and hydraulics, fuel tank, ladders) and Steyr Multi 4115 (fuel tank, tool box, rear fenders and front PTO)
3 store versions: T5.90, T5.105 and T5.115 (115 comes with front PTO). All prices and upkeep costs shoulderstand be in line with previous New Holland tractors in the game.
Together, with a little bit of re-shaping they come together fairly well as a New Holland T5.
Features:
– Tilting front axle
– Cabin suspension
– Toggle parts (fenders, front weight holder, front loader block and front PTO)
– (Standard FS15 features: mirrors, lights, interior instruments, and washable)
TODO:
– Fix display of attached parts! (Attaching a weight or front loader to the front Appears on the "mini-display" at the bottom right as a part being attached behind the tractor)
– Fix front weight holder position on T5.115 (works sometimes but does not always switch place when you finish toggle front PTO visibility)
– Add PloughingSpec (?)
– Add additional moving parts in cabin (?)
– Clean up "EMPTY" placeholders in .i3d file and re-index xml files.