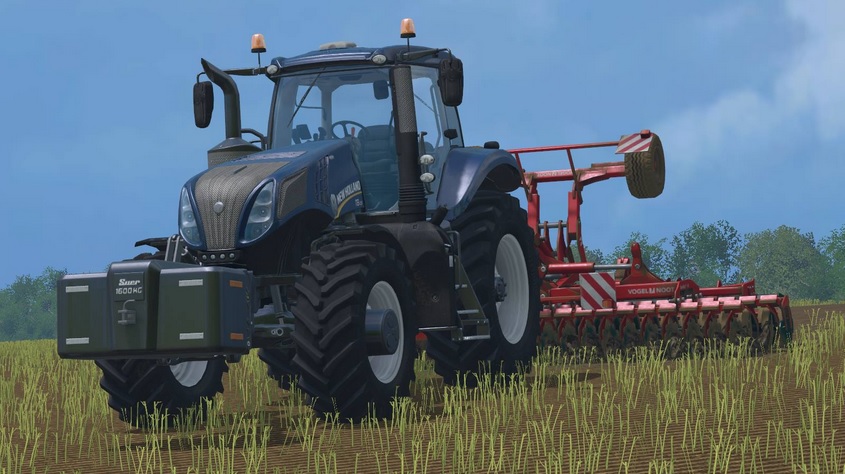 This is the Default New Holland T8 320 from the data folder of Farming simulator 15.
Changes:
I in-gamed this tractor as a mod.
Re-skinned it to be a Blue Power Edition.
Re-skinned grills to a lighter color (gray).
Added a new .Wav Horn.
And dont worry, the Log is very clean and all animations and scripts work the same way they do as the Default T8 320!
Hope you enjoy this edit!
Feel free to use, edit and upload anywhere as long as the same credits a provided and nothing less!
-NsLtd
Credits
Giants
NsLtd
Epic Pryda (KSHMR)
Tractors