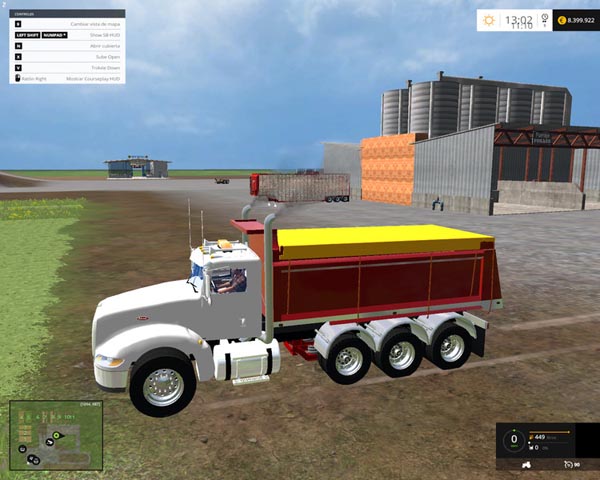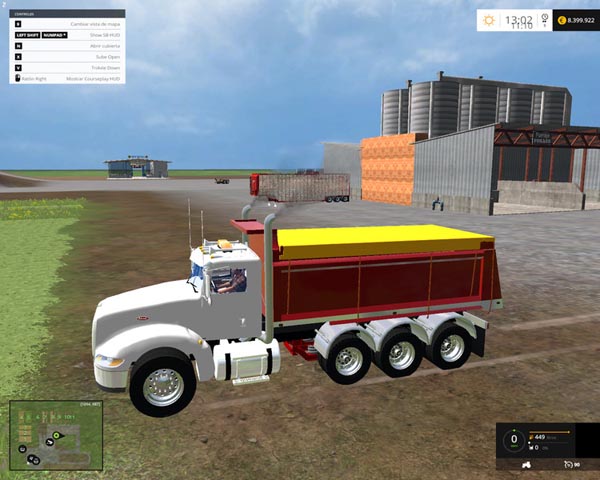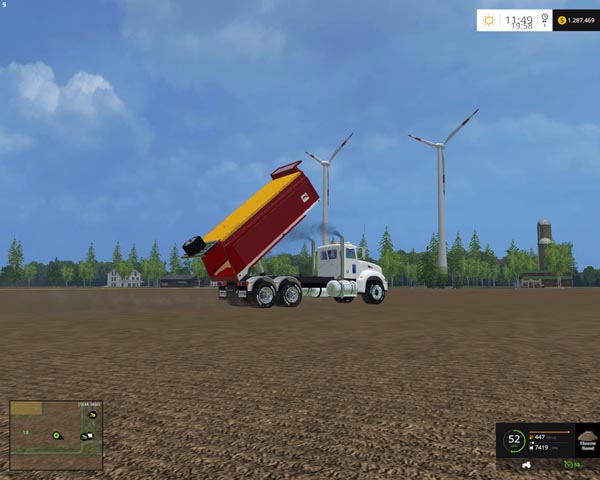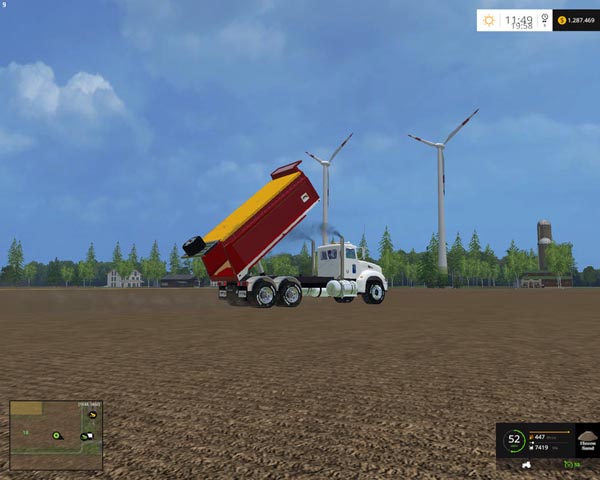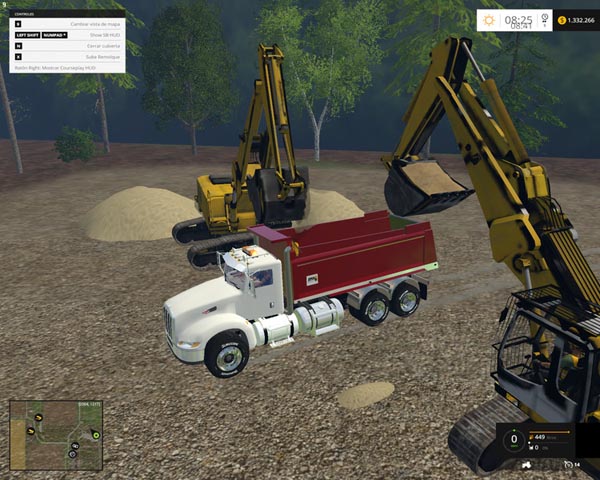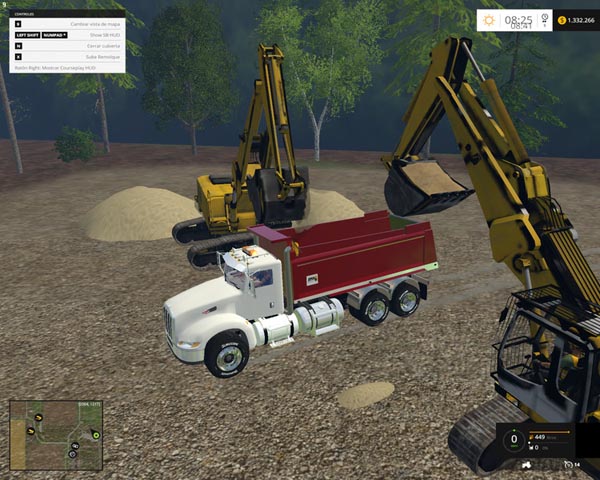 I bring the version 5 of the Tipper Peterbilt 384 east had Varria repairs and a third axis that operates when required and activates with the letter v is added, this mod have had colavoracion of THAWK09, has a capacity of 80000.00 liters and Trasnportes: wheat rape maize chaff potato manure sugarbeet dryGrass_windrow grass_windrow forage silage sunflower wheat_windrow cement gravel fertilizer barley_sand
Traigo el camión Peterbilt volcado en la versión 1, con capacidad de 80.000 litros, se puede llevar a diferentes productos tales como: trigo de violación de ensilaje de maíz chaff cebada astillas remolacha patata grass_windrow barley_windrow forraje estiércol cemento forage_mixing grava cemento arena girasol ect.
Este camión se lo puso en la velocidad amimacion tacómetro, Revoluciones y conbustible. Este camión trae tracción en su 10 neumáticos, ya que es 6×6, tuvieron sus tres ejes están activos y tiene escape dinámico y polvo en el aire, dejando a las brasas en las carreteras, con un montón de arrastre, ya que tiene un motor de 1000 HP y puede alcanzar una velocidad de 85 kilometros / s, se puede mantener el vertedero elevada y cubierta con carpa.
Credits:
Anpaes_Thunderhawk09