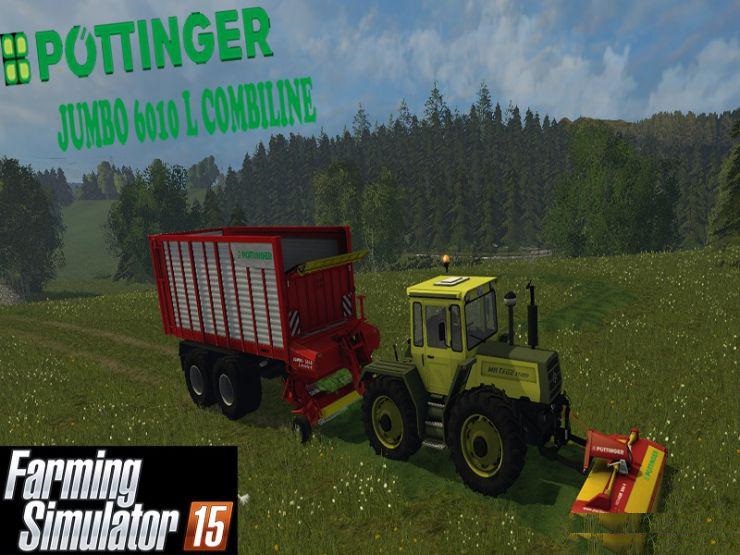 POETTINGER JUMBO 6010 COMBILINE for FS 2015
Description:
Power Requirements 120 hp – Volume 34.3 m³
With the combined loading JUMBOs combiline we offer maximum
Versatility and increased machine utilization.
Is used as powerful or silage harvest trailer
JUMBO combiline for you-rounder.
New in Version 1:
– Entering particles
– New loading. u. unloading
– Mouse Control
– New texture
Mod is NOT washable.