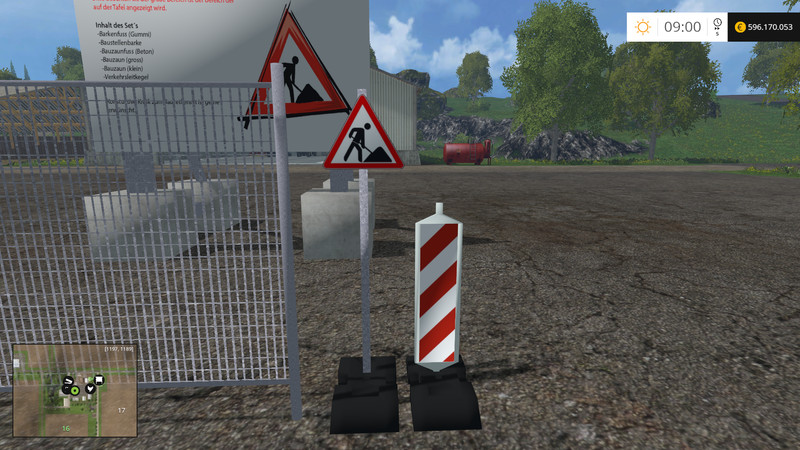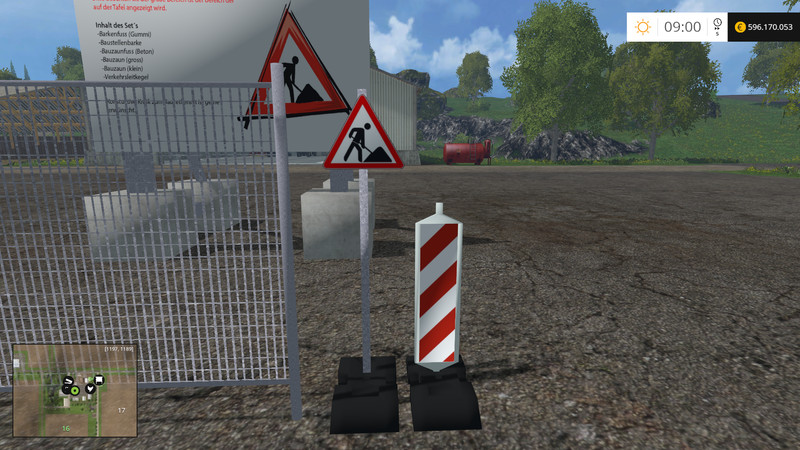 I hereby would like to introduce you to my sites set is available.
This set is intended for Mapbauer and thus be placed only on the GE.
Content of Set's
Bark foot (rubber)
Site bark
Hoarding foot (concrete)
Hoarding (large)
Hoarding (small)
Traffic cone
Construction panel
Konstuktive criticism Bausetllenset is happy desired.
* Note to the site panel
You just have the texture with the euphonious name "baustellen_tafel.dss" your wishes
. Adjust The texture is included as a Photoshop file in the texture folder so they can edit easily.