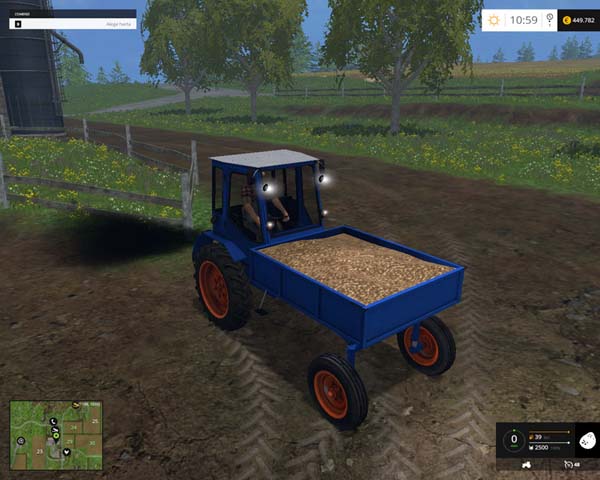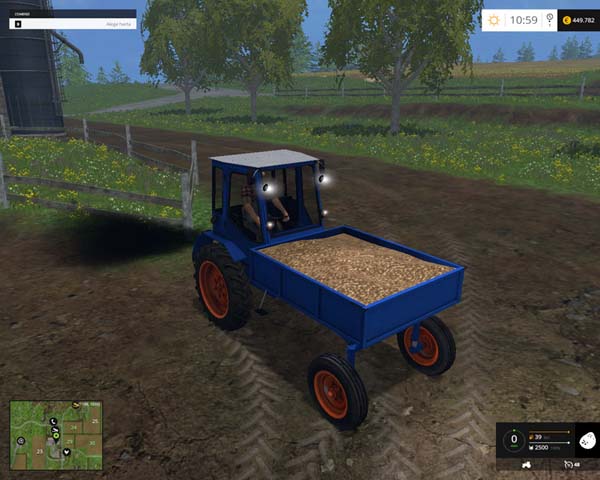 The mod adds a T-16 for Farming Simulator 2015 –
Small tractor that has a front body for transportation of goods.
It is possible to transport wheat, canola, corn, barley, straw, potatoes, sugar beet, silage and chips.
Body holds 2500 liters. In addition to the tractor can hook some devices (no attachments), and trailers.
Dust tracks and running lights.
Credits:
F@RMeR, Mods