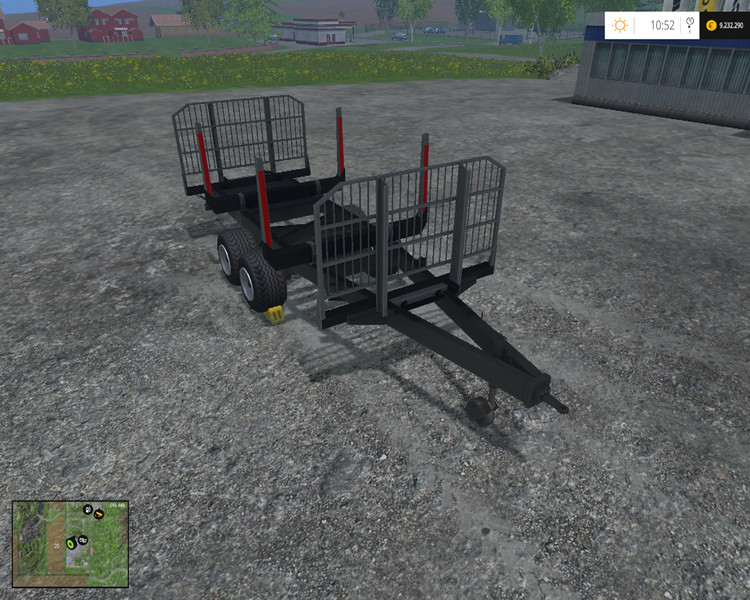 Hello,
here I have a cheap small stake car for timber transport. It is based on the small Brantner Kippers (chassis) and the Timber Fliegl Runners (Runge structure). Both original GIANTS standard vehicles.
It is a tandem trailer but not a dump truck. It can be easily loaded and unloaded with a front loader. It is also easy enough to drive him in the sawmill into the water and pull back with the little Hürlimann.
The Texture of the wheel is taken directly from the original Brantner. This should probably be metal, no rubber wheel. So do not wonder.
The usual functions of LS15 are. It is washable, turn signals and trailer coupling function.
Have fun with the little trailer.