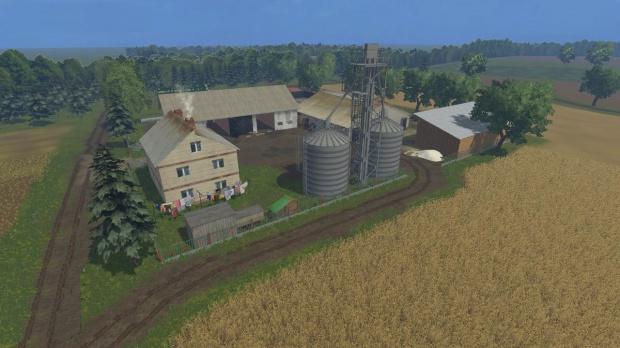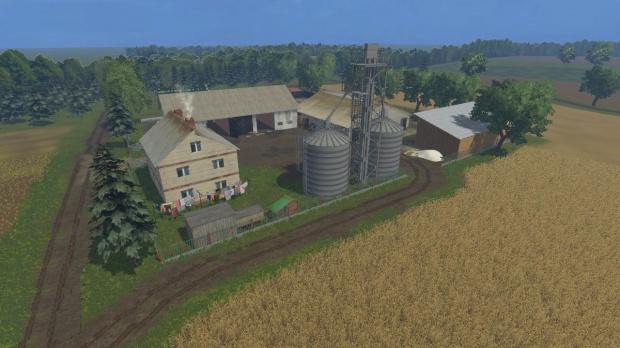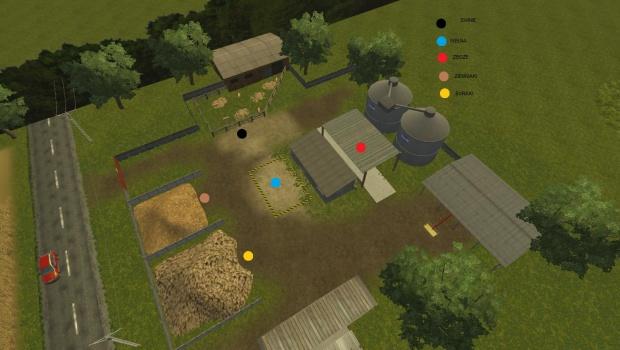 What map includes:
– One farm
– Cows, chickens, sheep, pigs
– Watering cows, sheep, chickens, pigs
– Feeding chickens
– The sale of eggs
– Feeding the cows in the barn
– Making the barn
– Supersilo
– Filling the drill in the barn
– Fertilizers
– Lime
– Silage
– Grass fed cows, sheep
– Grazing cows, sheep
– Near the pigsty economy
– Purchase of pigs
– Shop Agroma
– Purchase of cereals
– Purchase of wool
– Liquid manure near the barn
– Acting manure
– Conveyors of potatoes and beets
– Wool near the barn
– Filling the water wheel barrels buying
– Manure v2
– Urine v2
– Lime v2
– Mod chopped
– Trigger a shop in which you can sell the same machine
– Reset machines
– Several machines to start
– Sellers field
– Dirt roads
– Pedestrians
– Traffic
– An interesting area
– Clean Blog
– ATM, telephone box
– Mud on the roads and fields and lakes
– Added some trees to cut, you can cut and merge fields
– In the shop Agroma icon where you can buy seedlings
– The seedlings will appear near the shop
– Can be planted new trees in place of the old
– Fixed a piggery that was slightly lower
– Not all fields are already sown, is several stubble
– The main procurement wheel wooden fibers is buying wood
What I did:
– Changed silage silos and changed its location.
– Changed the manure plate.
– Changed the cows in the barn for such in 3D.
– Pozmieniałem some crops in some areas.
– I Shrunk the sheep pasture.
– Pozmieniałem little tree.
– I added a stack of bales.
– Added more fence.
Credits:
Author: Marshmallow
Konvert: mati4895
Edit: AgroTeam (Kosobud)