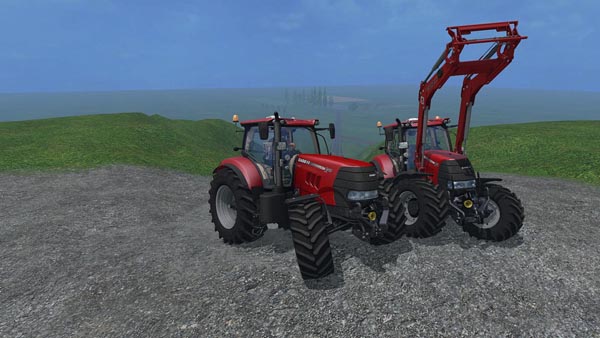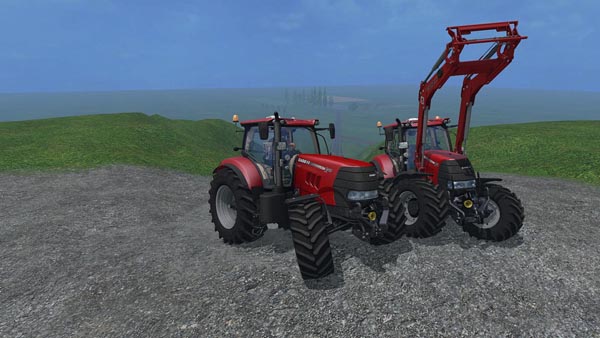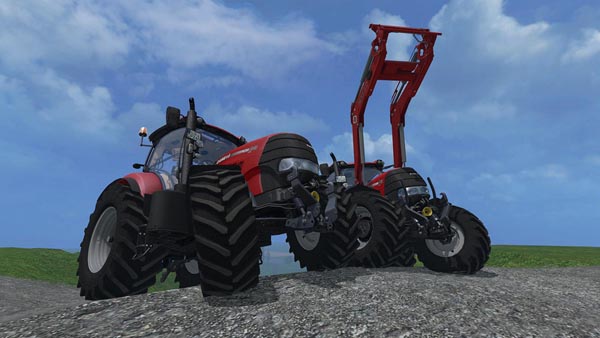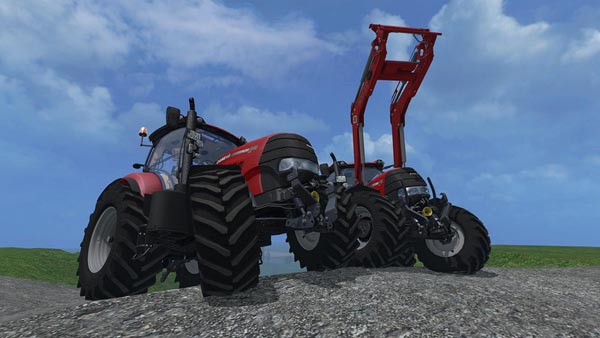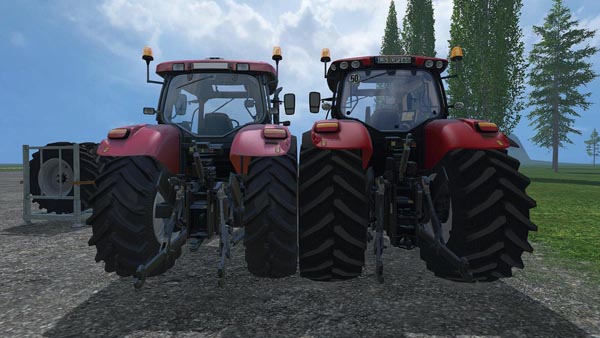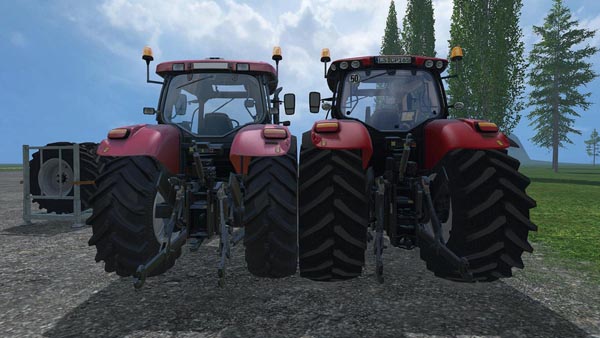 With Cabsuspension and animated front axle
This set contains:
– Puma 165 CVX
– Rear twin wheels (commercially available)
– Front loader red
The model and management were further refined.
Door, rear window, sunroof, sunblind, front loader console, front hitch, hitch,
Oversize warning signs, fenders and Pflegebereifung be controlled via IC.
Left door can be opened from the outside by pressing the [R] key / closed.
Rear twin wheels / duals are commercially available.
Lights, various small parts, Zugmaul replaced.
height-adjustable hitch, box pallet with wheels can via three-point
be included.
The tractor now has a passenger script.
All IC Funtionen are saved with the game.
Credits:
Basic model of the tractor – Giants Software Script twin tires and grid box – Manuel Leithner (Giants-Software) passenger script – Alex2009 tire texture Giants, edit by mailman Axle by En ÈebuljÈek
Remodeling by Timber131