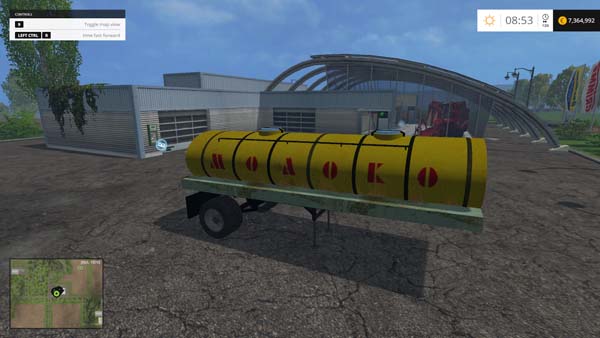 Mod adds a tank semi-trailer for Farming Simulator 2015
it can be transported as milk and water.
Water can collect also just from water bodies.
The tank can be completely filled in one minute.
Working rear lights, brake lights and turn signals.
Tank leaves traces and raises dust.
Simple, inexpensive but useful thing.
Credits:
NORTHERN_STRIKE, STALKER