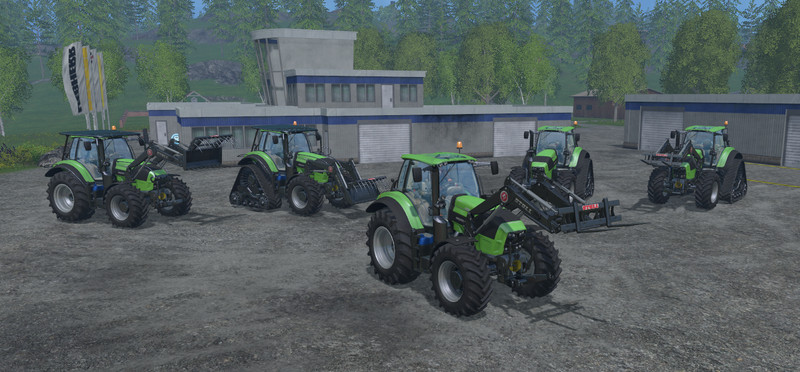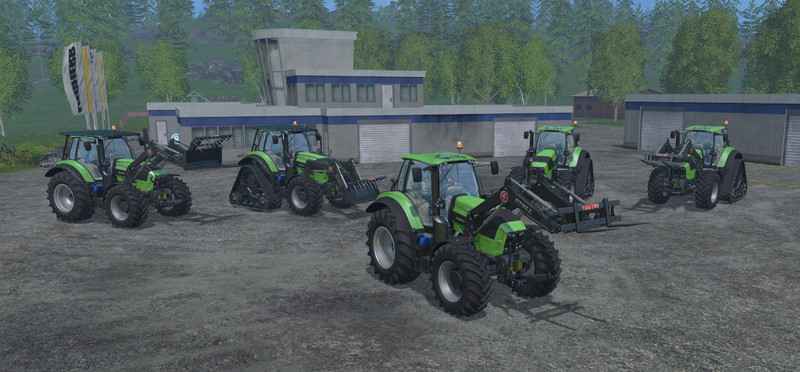 Deutz Fahr 7250 TTV Fl Tractor V 2.0 TwinWheels Pack
I have the Deutz Fahr 7250 donated a reasonably optimized Frontladerkonsole. The loader is reasonably convenient to install and deep enough to accommodate pallets without problems.
Now I have not added all other versions that I have created for me to play. Versioning is now somewhat confusing, since I'm working on it. Do not worry about version number such as 1.0 or 1.2, which are all on the same stand of the things that I initially did not understand how this works here so.
So, there would now be:
– Front-end loader
– Forestry version (front loader + Steyr Forestry cage)
– Both versions of each well on tracks
– A standard version with tracks (without Frontladerkonsole)
– All versions also QuadTrac variants.
Credits:
Paradox Agi, Grundmodell von GIANTS