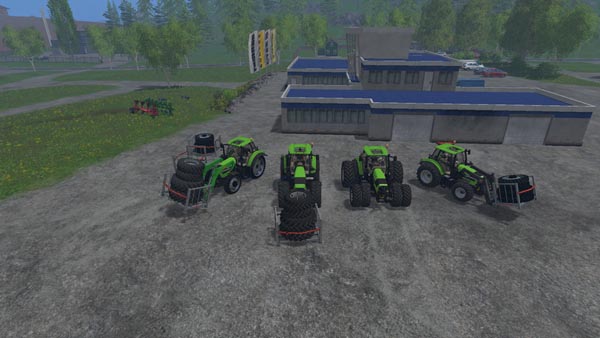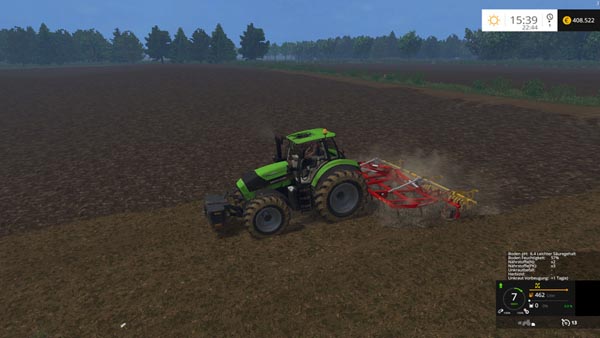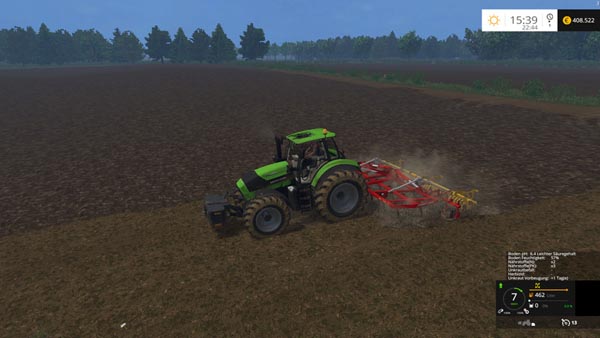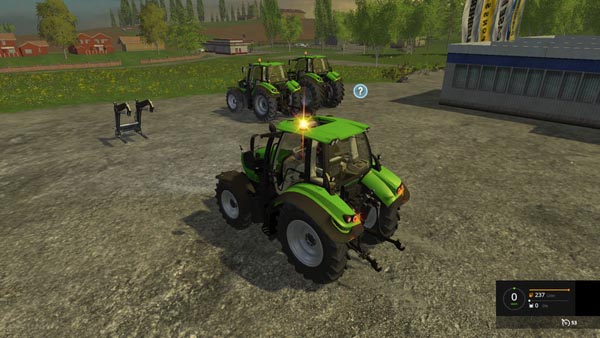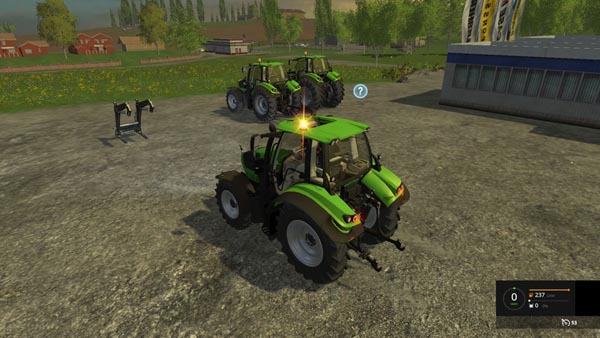 Today I have for you a Deutz-Pack, consisting of a 7250 TTV, TTV 6190 and TTV a 6140.4.
The basis for the 7250 TTV the original 7250 Giants, the basic model for the hood from 6190 and from 6140.4 is the model of Jonny Driver, whom you here Deutz-Fahr agrotron-6190-ttv– 2 can download.
Models who got the new Maxi Vision cab.
to Features:
IC control in the cabin:
– Opening the left and right door and the rear window
– Extend or retract the front hydraulics
– Dashboard or retract.
– Switch of the PTO-powered equipment
– Switch on the headlights
– Switch the rotating beacon
Rear hydraulics can (no device provided dranhängt) are raised or lowered through "front loader control" is used solely for the optics, as it always bothers me when you z. B. has attached a press and to the lower links suppressed at every turning in the drawbar.
Interior camera mouse (left + right mouse button) to move. Interesting for front loader work, to improve forward visibility
Cab suspension
Front Suspension / swing axle (no 100% solution, but for something better I'm too stupid :-))
Frontladerkonsole is currently designed for the large front loaders (in 6190 and 6140.4). However, this by pressing the "K" button be pushed together for the original charger.
Pflegebereifung in models 6190 and 6140.4 by pressing the "J" button (there are only positioned the tires narrower and new, it is currently still finds no tire changing place – possibly in the next version)
Front hydraulic folding (on all models on IC from the cab)
Instrument lighting
split mirror
Credits:
Giants, JohnnyDriver, Timber 131, CebuljCek, AGO, Manuel Leithner, Chri2102, Speedy77