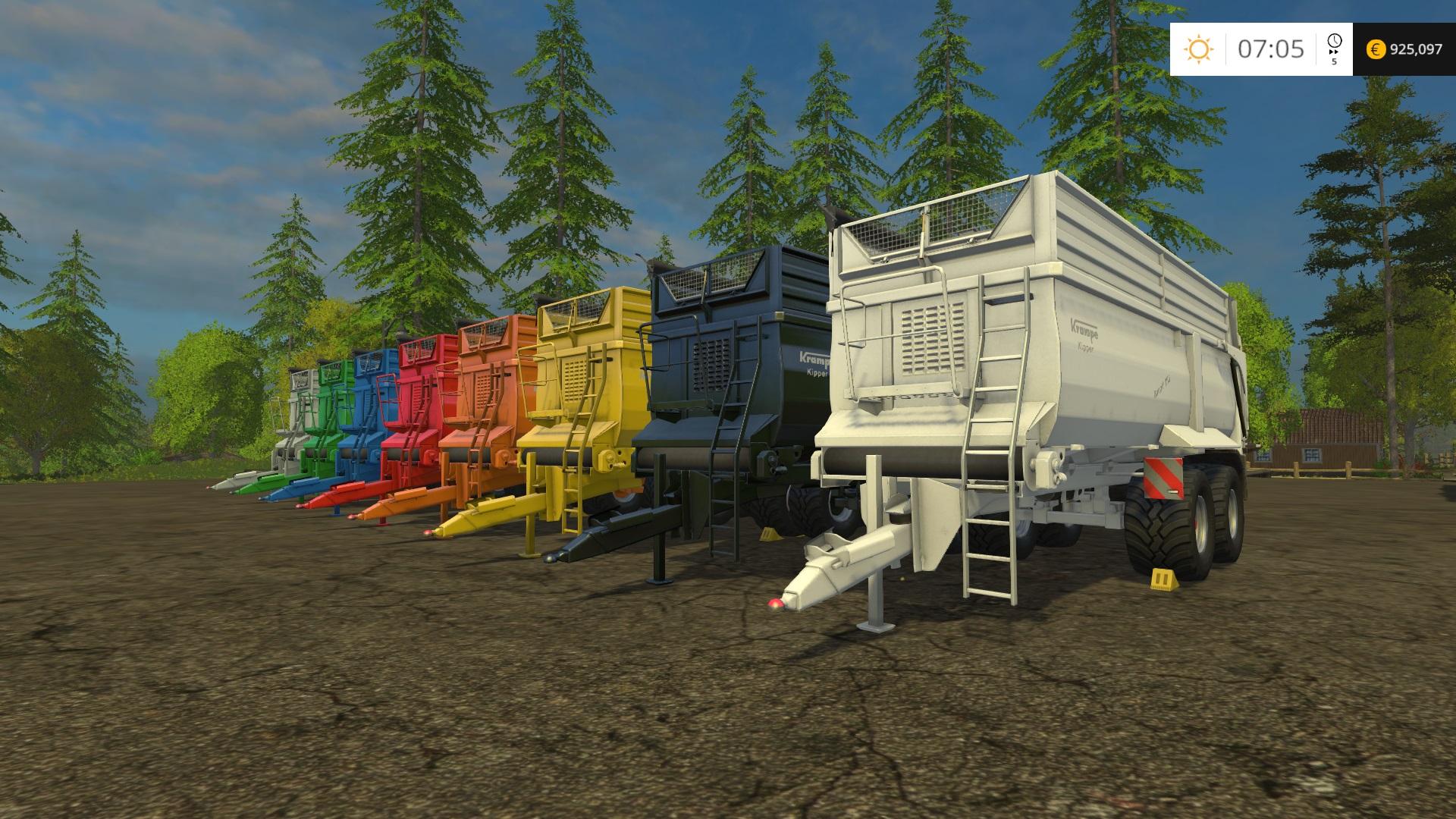 V1.0, no errors, 20.3mb zip for both versions.
Ahead of tomorrows Ringwoods 1.5 map update is this pair of Krampe 750's.
One version is dyeable and the other is a standard red HDR body texture with dyeable wheels. Both have standard 40k capacity, working Load covers, uprated brake force and rear hitch trailor_Low brackets to tow in tandem. Multiplayer Yes, Washable Yes. 35000 to buy and 35 daily cost's.
Fill types are:
Barley chaff maize potato rape silage sugarBeet wheat woodChips forage manure compost_soil barley_windrow wheat_windrow grass_windrow dryGrass_windrow.
Credits:
Original by Giant's, Mod by Stevie.