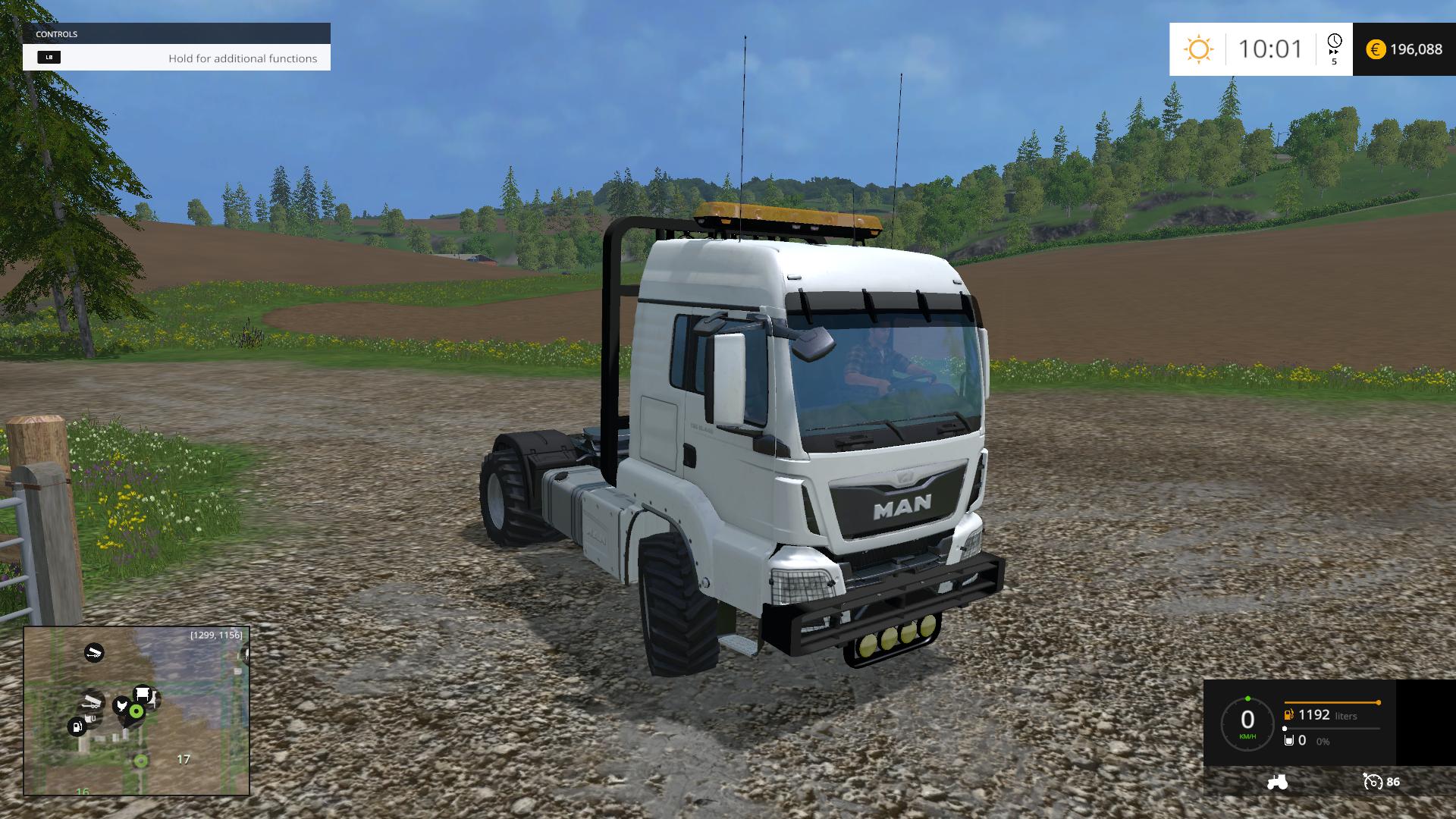 MAN 22S AGR FIELD MASTER Truck V1.0
Introducing the Man22s AGR Field Master V1.0 in Dyeable colours. Custom Cab Protector, Beacon Lightbar, Aerials, Spot lightbar type 1 & 2. Larger wider off road tyres, washable. More Torque, stiffer suspension settings and sharper brakes.
Credits:
Original by Giants, mod by Stevie.