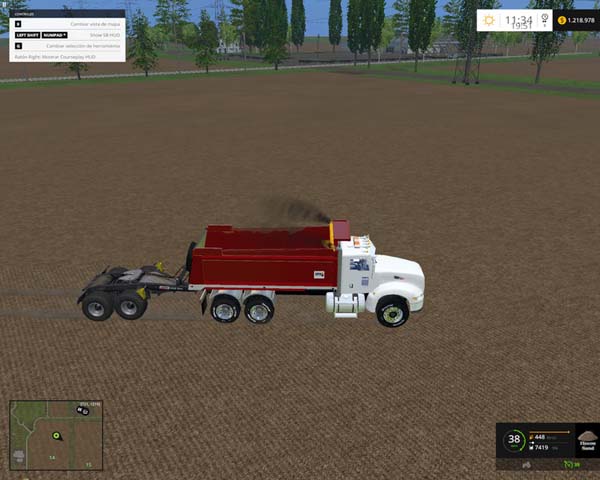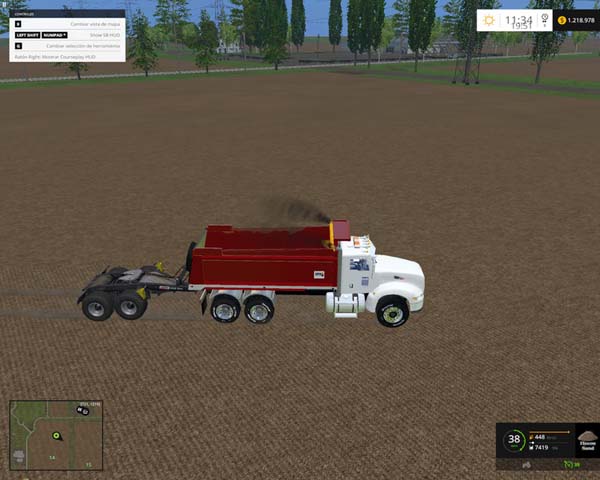 After days of trying to find the problem with the width of the truck I Finally Found
I bring the Truck Peterbilt dump in version 1, with capacity of 80,000 liters, can carry different products such as: wheat rape maize silage barley chaff potato sugarbeet woodchips grass_windrow barley_windrow manure forage forage_mixing cement concrete gravel sand sunflower Ect.
This truck will be so put amimacion in tachometer speed, Revolutions and conbustible. This truck brings traction in its 10 tire as it is 6×6, did its three axes are active and has dynamic exhaust and dust in the air, leaving the coals on the roads, with plenty of drag as it has a motor 1000 HP and can reach a speed of 85 km / s, you can keep the raised dump and covered with tent.
Credits:
Anpaes_Thunderhawk09