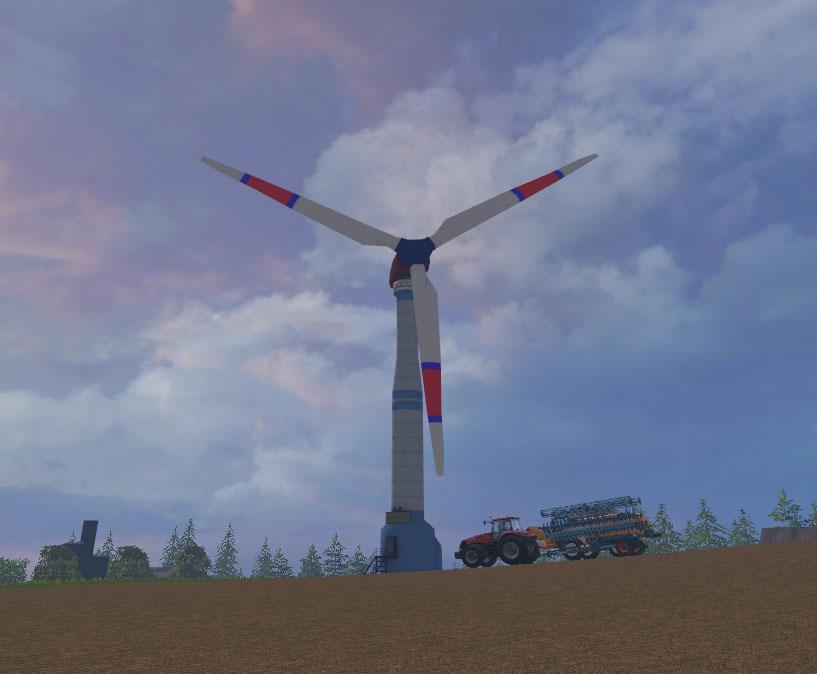 VERGNET PLACEABLE WIND TURBINE
This is my FS 2013 placeable wind turbine converted to run in FS 2015.
This has been completely rebuilt to look better. The textures have been remade.
As with the FS 2013 mod this gives you double the cash offered with the default turbine 4,000 monetary units per hour, hence the large price tag
of 1,600,000 units, which is really only 400,000 units more then the default.
Please do not upload to any other site (I can do that myself if I feel the need).
Do not edit it and upload as your own.
Enjoy the trubine.